So I was watching the excellent, under-rated
John Carter
the other day.
It is a fantastic, strange movie. You know what gets only a single descriptive phrase?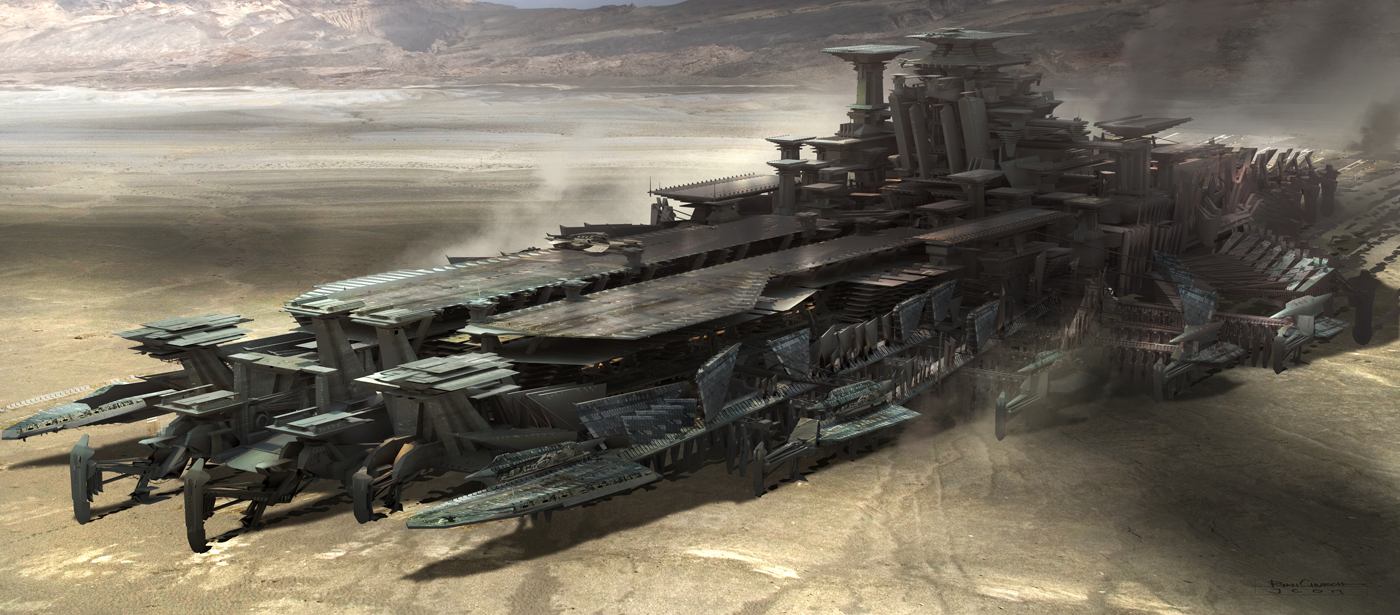 The mobile city of Zodanga
Oh, by the way, our city walks. That's all.
It is this "Normalization of the Fantastic" that makes adventure into high adventure. All too often we focus on the dull and pedantic laboring under the mistaken belief that somehow adding truly fantastic elements reduces their splendor.
If that weren't the entire point, we might be in trouble!
It's high adventure because of the fantastic environment. The adventurers live in a world where the cloud castles strafe the land and a 'giant' giant sits by the sea. These fantastic things are normal to the characters that inhabit the world. We spend all this time on monsters and magic items to have plain 'ole medieval cities, societies, castles and dungeons.
I think this is from two great fears as creators of games.
First is the fear of complexity. We feel that to introduce a fantastic element, we must suddenly do a great deal of work.
Second is the fear of the rational modern mind. We feel that if we can't explain or understand something thoroughly we won't be able to explain it to our players.
The Easy Route to High Adventure
The first fear is complexity. I've found, through years of play that this concern has always been greatly overstated. There are dozens of pages of articles in early dragon magazines talking about the power of guns to unbalance your game. But really, it's not that different from a bow or wand. The rules for any new item can be as
complex
or as
simple
as you want.
The angst over rules for a waterfall that falls up is just that. Angst. You have water rules. You have falling rules. What else do you need? Most games contain the building blocks of whatever you need to handle things as unique and complex as you wish.
What's more, is even most of that effort is wasted. If you just put a giant stone face the size of a mountain that weeps boulders and rocks in your game, you probably won't ever need any rules for it at all, much less any that are so complicated they can't be handled immediately during play. If you know it's ok to stop the game for a moment and say "I'm not sure, give me a second to think about how I should handle this." then even very difficult issues are solved simply.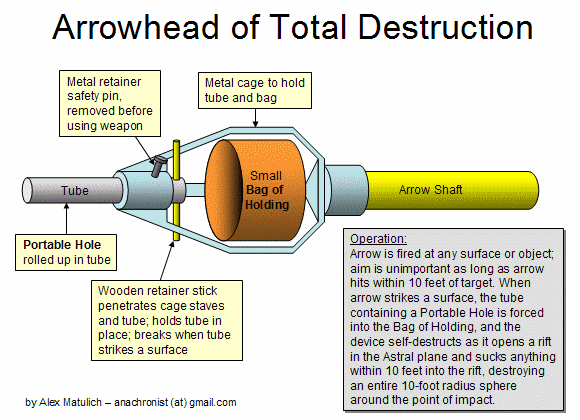 The second fear is of the endless advantage a player with a rational modern mind can derive. The key to handling this is to remember that the worlds we describe aren't driven by physics and science. Once you go down that road, every giant collapses and suffocates under his own weight. When players start trying to use the scientific method and experimentation to take undue advantage of a situation, that's the time for them to encounter the fantastic reality they are exploring.
This doesn't mean, of course, that if they show interest you should shut them down. It just means that when they start trying to make black hole artillery to conquer the world because they can manufacture bags of holding and portable holes that it's totally possible to address this with applied, logical, and natural consequences. Why hasn't anyone done it before? Because the gods kidnap you. Because manufacturing astral equipment changes your 'smell' making you attractive to astral creatures, because the land itself begins to decay, or is sentient and takes revenge, because if the objects are in motion they repel each other.
Because fantasy.
The Balance
The suggestions above aren't about stymieing the players. If they show enthusiasm about an idea, that's the time to put in the thought about the way a fantastic thing works and ways that it can be non-disruptive to the game. But after years of play, I have very rarely found fantastic elements to be disruptive. This type of engagement is wonderful and can produce very interesting games. If they want to find out how something works to take advantage of it, they just told you what quest they want to do! You couldn't ask for a better opportunity.
It isn't our world and things don't work the same. Very few people today understand exactly how capacitance screens work and certainly not how to repair them -- in a fantasy world influenced by magic and with no global communication system, everything is rumor, darkness, and practically unknowable. Your characters are specialists of a different sort. Specialists in survival, seeking the easy route to money, not the long arduous one of research in a lab.