Advancement Mechanics drive player behavior.
Advancement Mechanics are common in Role-Playing
Games
. Unlike role-playing, improvisational acting, or character exploration exercises; games have mechanics to keep score.
These score-keeping mechanics are what motivate players actions.
There is an element of subjectivity to such scoring systems, but one assumes that such systems are used in good faith. After all, when playing chess one could purposely make a bad move in order to lose the game, but it is assumed in play that neither characters or the Dungeon Master are playing in bad faith.
Whatever you attach your scoring system/advancement mechanic to is what players will desire to accomplish.
Driving Player Behavior -- Old School
B/X
In old-school versions of Dungeons & Dragons, experience points are given for gold. Though much maligned throughout most of the 90's, this is actually a brilliant mechanic that drives very interesting play.
There is lots of derisive talk about "taking everything that's not nailed down" and "killing people for pocket change" but for people who
have actually played
in old school games for long periods of time know that both of those arguments are made out of ignorance.
Rapidly you discover in play that you're not looking for gold.
You're looking for treasure
. Those who engage humanoids in combat for the paltry experience and gold they have on them experience heavy losses. Those who try to move every semi-valuable item out of the dungeon expose themselves to wandering monster checks that always begin with them at a disadvantage due to the weight carried. Even piles of gold weigh too much for any but the most neophyte adventures to bother with.
What type of behavior does this drive?
From my years of playing experience. . .
Characters avoid fights in every situation possible, always preferring to talk or flee. This is possible probably 2/3 of the time.
They engage any sentient opponent respectfully out of a desire to either enlist their aid or discover where such a treasure might actually be.
When presented with a treasure, they spend a substantial portion of game-play planning how to extract it from any guardians that may be guarding it in the safest way possible.
They engage environments as if they are puzzles because they may contain treasure, secret doors to treasure, or clues there-of.
Basically this results in role-playing and planning heavy sessions with a large player buy-in and strong reinforcement for creative and intelligent play.
But how does my fighter swing a sword better by acquiring gold?
*sigh*. Ok. Ignore the fact that you don't question dragons, people slinging spells, friendly relations between wildly different races. Then ignore the fact that you've never asked who prints the money the banker in Monoply uses, or asked why bishops can just move to any square. Then ignore the fact that it's a game, and the entire purpose of advancement rules and win conditions is to drive interesting play.
They get better at swinging their sword from the experience of acquiring the treasure.
Driving Player Behavior -- New School

Of course this changed when second and third edition was released.
Both editions give away experience for the killing of monsters, instead of for the acquisition of treasure. This fundamentally changes the tone and nature of the game.
Now, players are driven to approach the game by asking "What non-experience point resources can I extract from this encounter before I kill it?"
Any group of NPC's, humanoids, innocent forest creatures that goes unkilled is advancement and rewards you are leaving on the table. The game becomes only about the next encounter, so that we can kill it for our experience points and magic items.
There are usually two common responses to the above criticism.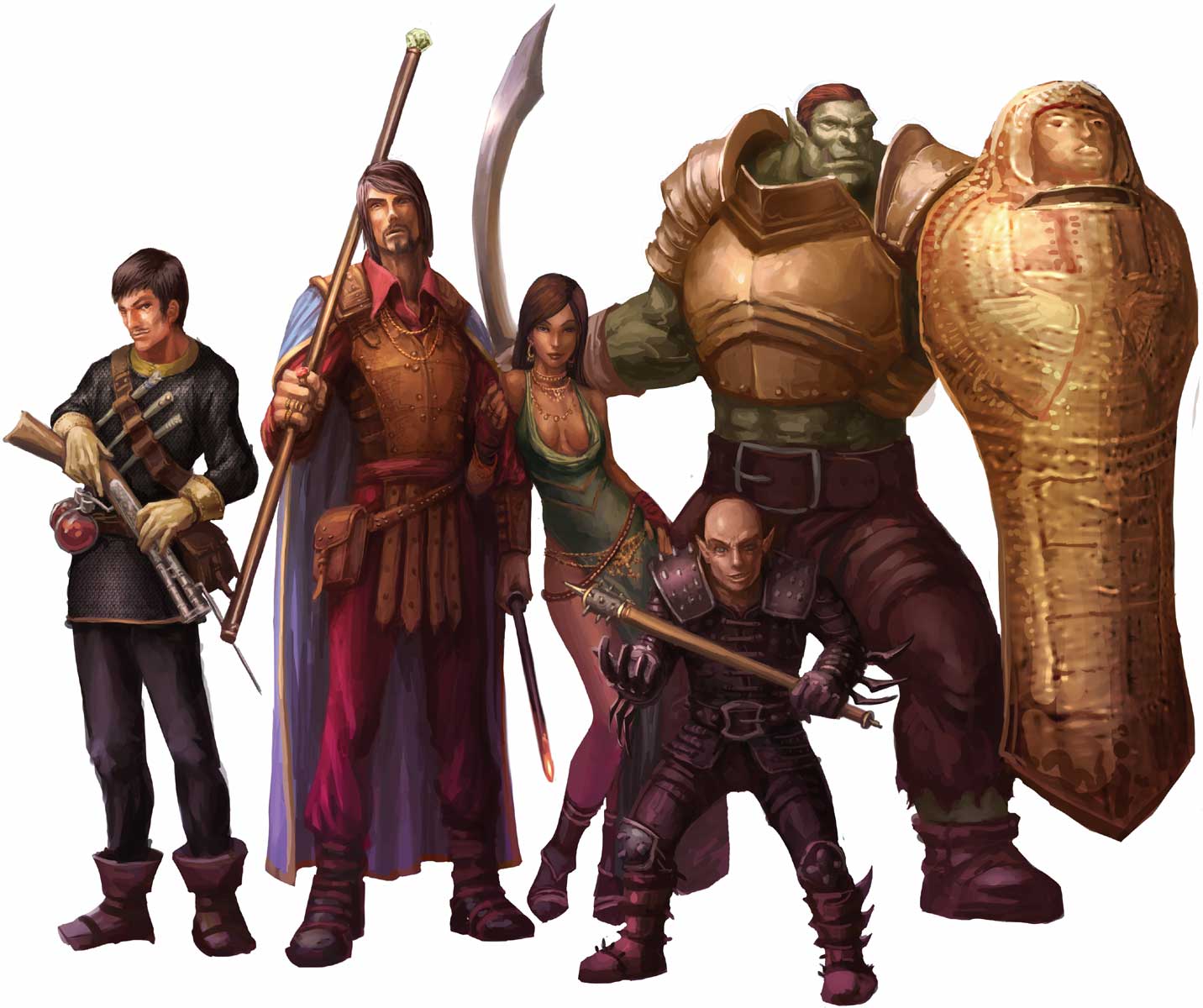 The first is that you can also get experience points for "defeating" opponents. This argument is, of course, a strawman, because we aren't talking about the player behavior that's driven when faced with a specific designed objective in the dungeon - we are talking about the player behavior during emergent gameplay. They meet an interesting forest animal? Their best course of action is to kill it. To do otherwise would retard their advancement.
Of course the Dungeon Master can create in-game reasons to cause players not to act on the impulses the advancement system rewards them for, but I shouldn't have to fight the system to make it work correctly.
The second common reply is that 'story awards' or 'role-playing awards' can be given. Games with the subjective methods of advancement are, well subjective. It is neither clear or objective, which are generally considered good things for win conditions to be in games. After all, at the end of a chess game, wargame, or game of charades, no one says "Well, who do you feel won the game?" We look at the score.
What's the objective metric of "Good role-play"?
How are you measuring that?
How do I know what you think "playing my class correctly" consists of?
If it involves you telling me what I should do when, then am I necessary?
How do I determine what arbitrary goals you're assigning experience to in this encounter?
Trying to meet another human beings subjective, and likely poorly communicated, goals is not a way I like to spend my recreation time. There isn't any question about how many gold pieces the necklace is worth, it's written down right there. I can make a decision in the game about what action to take and know objectively how successful I am.
What's Wrong With Experience for Combat Again?

Nothing. In a linear 4e style or adventure path type adventure it's great! I like playing in those types of games. They are fun.
But what about my Character exploration role-playing feel-goodery?!

If you want to eliminate the scoring and advancement mechanic from the game, more power to you. I'm specifically talking about advancement systems in traditional role-playing games, which are generally very objective.
I understand that people like to do other things, but without an objective metric, it has moved too far away from 'game' for me and too close to 'unstructured play'.
Tracking Experience is a lot of work, so I just level people after so many sessions of attendance.
I can understand why this is simple and attractive, but personally if what I'm being rewarded for in the game is showing up, I might find myself a bit bored when no action I take has any effect on my ability to advance.
But you're supposed to have personal character goals in role-playing!

Well, that's sort of exactly my point. I am. There is the explicit condition set by the game for advancement that drives my behavior and then there are the goals I decide to peruse.
None of the alternate experience options do anything other than hinder my ability to do that. If I'm given points for attendance, then there's no behavior I can engage in to increase my rate of advancement to achieve my goals faster. If I'm hoop-jumping to figure out what you're handing experience points out, then I'm perusing your idea of what my goals should be, and I already have a day job, thank you very much.