currently insolvent studio
.
The Elements
: This is an action RPG, that much like Too Human, revolutionized elements of the genera.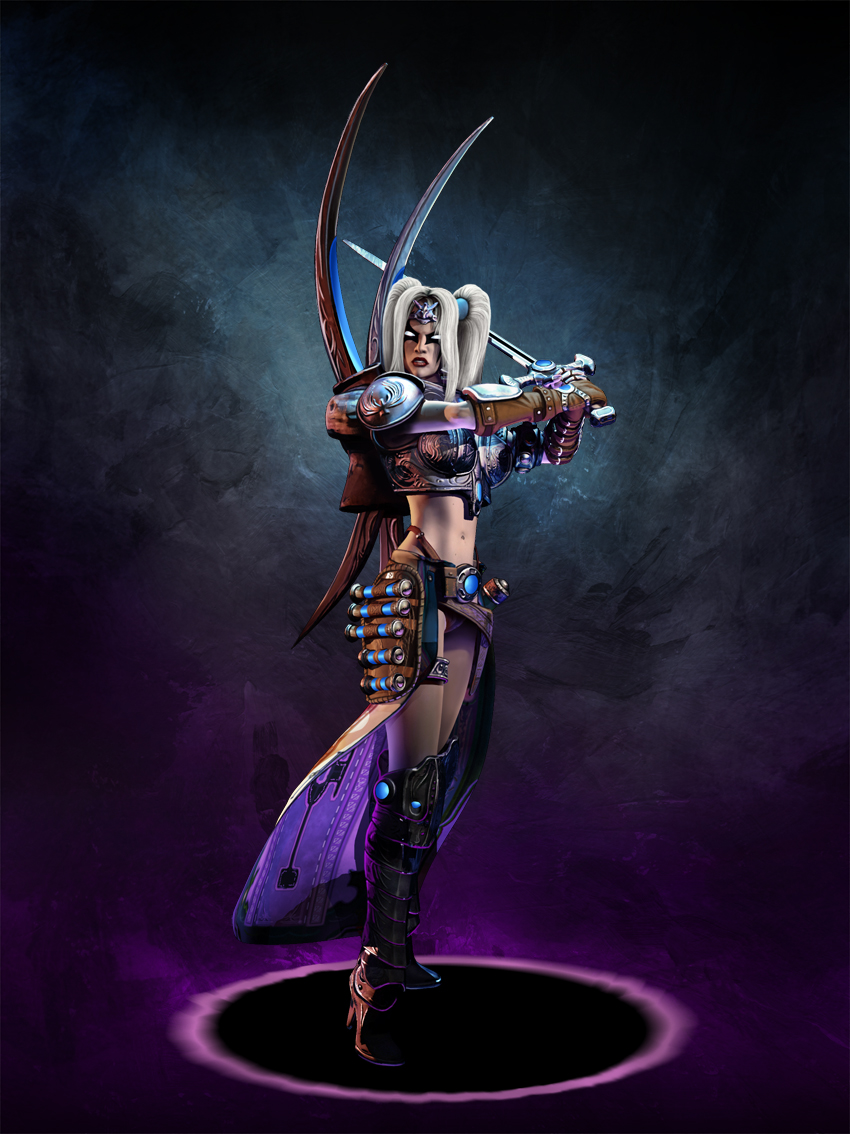 The Crux
: You create a character (either
Seraphim
,
Dryad
,
High Elf Sorceress
,
Undead Legionnaire
,
Inquisitor
, or
Robotic Temple Guardian
) and murder countless mobs for money and treasure. You have a variety of special abilities called "Combat Arts". You may level these to whatever strength you wish - the more powerful they are, the longer they take to recharge.
The Countenance
: This is a great game for several reasons. First are the non-traditional classes, combat arts, and skills. The interplay between skills and combat arts is fascinating, causing you to think very seriously about your choices when leveling as you try to increase the power curve of your character past the current difficulty of the game.
In short - the better you play, the harder the game becomes, with the reward being better items for as long as you can keep it up.
It was the first console RPG to utilize the triggers/buttons method of mapping powers, now copied several times over, as a critical innovation necessary for playing the genera on the PC (barring the other sort of redesign heralded by Too Human). Anyone who's played
Darkstone
or other archaic Action RPG's on consoles can see the brilliance in the design.
The Genre
: The game is a solid RPG. (For the designers take of Action RPG's falling under RPG versus another category, look
here
.) Essentially little has to do with your reflexes, and most having to do with your build.
The Detritus
: There are reasons why the game isn't more popular. Most have to do with lazy gamers - this is a old school game that carries serious consequences for choices without punishing the player.
There is no respec option.
It is not possible to pause the console version or PC online versions of the game.
The Final Counsel
: You will hear lots of people knock this games graphics on the consoles, or it's sound, or one of a dozen little niggling problems with it - what you will not hear is anyone say it isn't fun. :-) If you've got a decent PC or a 360 or PS3, you could do much much worse then picking up this gem of a game for around a 10 spot!
P.S. If anyone does get this, I own it on 360/PS3 and PC. I'll be glad to hook you up with items or play with you. Shoot me a line.